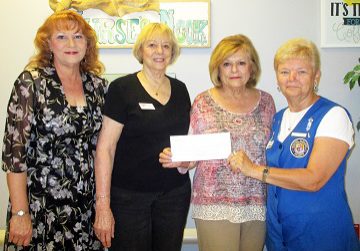 There are so many ways to change lives!
By Phone or Mail
To give by phone, please call 928-757-0812. To mail a your, print our online Giving Form to include with your check, credit card payment, or money order. Please make checks payable to MCC Foundation and mail to: MCC Foundation, 1971 Jagerson Ave., Kingman, AZ 86409
Electronic Funds Transfer (EFT)
An EFT allows you to continually support the Mohave Community College through an automatic monthly withdrawal. To set up an EFT, please call or use our printable Electronic Funds Transfer Form. Mail your completed form and a voided check to the Foundation Office.
Gifts of Stock and Appreciated Securities
Giving stock or appreciated securities is a tax-wise way to support the Mohave Community College. Learn more about gifting stock and securities or contact a member of the Office of College Advancement.
Planned Gifts
Your gift can be given through stocks and securities, via your retirement plan, or as part of a will or living trust. The Office of College Advancement will work closely with you to create a gift plan.
Gift Matching
Many employers offer gift-matching programs that can double or triple the gift you give. Check to see if your company or organization has a gift matching policy.
Corporate and Foundation Relations
Want to donate through your company or foundation? Contact Carrie Kelly, Executive Director, for more information.