Opportunities for Involvement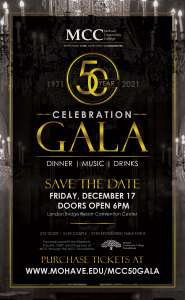 Help MCC celebrate 50 years of service to the community by contributing to the MCC 50th Anniversary President's Endowment Fund. Click on the picture below to make your donation or head over to mohave.edu/50years/ to learn more about this exciting milestone.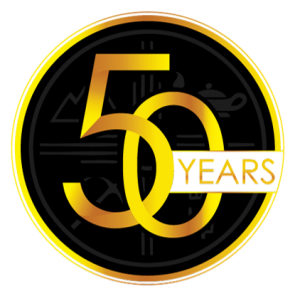 ---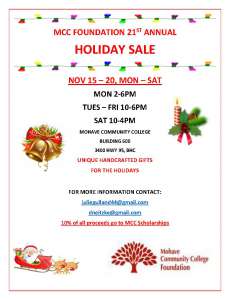 ---
Voices of the River community choir, sponsored by the Mohave Community College Foundation, changed lives through their fundraising efforts. On hiatus since the spring of 2017, founding director Shawn Bristle is raring to go again!

If you are interested in receiving updates and/or joining the choir, please contact Shawn at

sbristle@mohave.edu.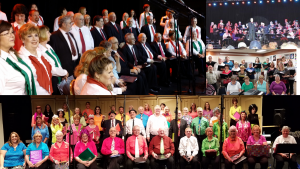 ---

The MCC Foundation is a non-profit organization that provides financial support for Mohave Community College. Funds received by the Foundation are distributed to advance the mission and goals of Mohave Community College.

The mission of Mohave Community College is to serve our communities, empowering students to succeed through innovative pathways and quality education.



Our organization earned a 2021 Gold Seal of Transparency. By adding information about our goals, strategies, capabilities, and vision, we are highlighting the difference we help to make in the world. Check out our updated #NonprofitProfile on GuideStar: https://www.guidestar.org/Profile/7200955

.




The Council for Advancement and Support of Education (CASE) is the global non-profit association dedicated to educational advancement – alumni relations, communications, development, marketing, and advancement services – who share the goal of championing education to transform lives and society. The MCC Foundation is a proud member of the CASE community. Check out their website at https://www.case.org/college-and-university-foundations to learn more about the MCC Foundation and other College and University Foundations.