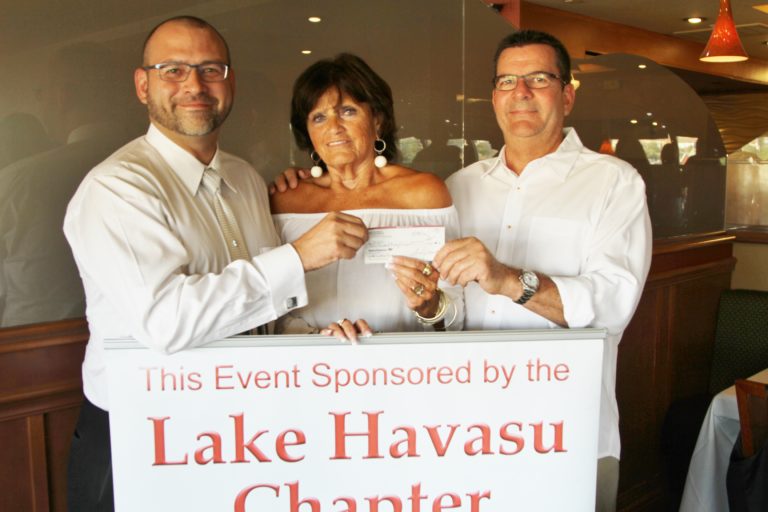 Photo and portions of the story from Brandon Messick, Today's News Herald
Left, Dan Lara, Foundation Executive Director, Evie Cistaro, Event Chair, center, accept a donation check from Tim Shugrue, Co-Owner, Shugrue's Restaurant and Brewery Group
In August Supporters of the Mohave Community College Foundation gathered at Shugrue's Restaurant in Lake Havasu for the restaurant's fifth annual "White Out" charity dinner.  This is the first year the MCC Foundation has participated in the event (in which attendees are encouraged to wear white in celebration of the end of summer).
Last year, the MCC Foundation provided more than $400,000 in scholarship support to students attending Mohave Community College.  The "White Out" event at Shugrue's was an effort to raise more. More than 45 people paid $80 per ticket to attend the event, 25 percent of which will be given to the foundation by the restaurant.
The event's four-course menu included spicy tuna and sashimi, roast duck potstickers, fillet medallion with soba noodles and banana mousse.