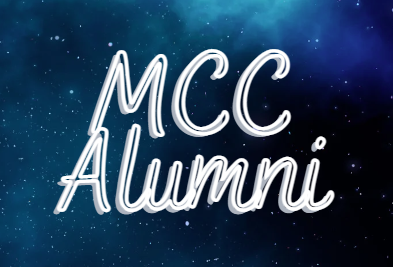 MCC Nursing alumni back in the classroom as instructors teaching future nurses 
MOHAVE COUNTY – Mohave Community College prepares students to further their education at a four-year university or enter the workforce after completing their degree. Many students go to work in their desired fields and then come back to teach the next generation of professionals.  
In the Nursing department, there are faculty members who started their journey at MCC and are now teaching the future nurses of Mohave County. Rachel Benetti (Kingman Campus), Jackie Newman (Lake Havasu Campus), and Ginger Dorsett (Lake Havasu Campus) have all gone through the MCC Nursing Program.  
Ginger Dorsett 
Dorsett decided to attend MCC because it was local and as a mom with four children it allowed her to pursue an education without moving away from her support system. She graduated from the College in 2007 and went back to school to earn her Bachelor of Science in Nursing and Master of Science in Nursing from Grand Canyon University. Dorsett is currently working on her postmasters Midwifery program at Thomas Jefferson University.  
Her motivation to be a medical professional was due to influences from friends and family. At first, she wanted to become an oncologist because her grandmother died of cancer which sparked her interest in medicine.  
"Over the years it changed a bit but finally it settled on nursing when I was in high school, but it wasn't until I had the privilege of being a support person for my friend during labor," she said. "It was the most fantastic thing I had ever experienced and that's when I knew I wanted to be a nurse." 
Dorsett started working at MCC in 2017 and is currently teaching Nursing 125: Obstetrics in Nursing. Dorsett enjoys inspiring her students by being honest with them and enjoys seeing "the light bulb" go off when they learn something new.  
Jackie Newman 
Newman wanted to be a surgeon but realized she wanted a career that didn't take long to obtain. She was inspired to become a nurse because she was born with Neonatal Abstinence Syndrome and was placed in the foster care system.  
"Growing up I struggled in school I had learning disabilities and needed extra help I realized I was 'different' and I wanted to help people through their struggles and worst times," Newman said. "Nursing is not just a career it's a calling and work of heart nursing allowed me to do what I love to do." 
She attended MCC because of the affordability and accessibility to college classes. Newman graduated from MCC in 2017 then received her Bachelor of Science in Nursing in 2019 and her Master of Science in Nursing specializing in Nursing Education in 2020 from Capella University. She's currently working on her Doctor of Education in Leadership and Management.  
She started working for MCC in 2020 on the Bullhead campus as resident nursing faculty, then transferred to the Lake Havasu campus in 2022 as clinical nursing skills faculty.  
Rachel Benetti 
Benetti became a student at MCC in 2007 and graduated in 2009. She decided to attend MCC because it was very affordable and local. She then went to work in acute care at Kingman Regional Medical Center until 2016.  
"My mom was a nurse and as a kid, I used to go with her to work helping with activities such as games and ice cream socials," Benetti said. "I knew I wanted to do something similar but wasn't completely sure until I separated from the U.S. Air Force." 
As an instructor, she's always working with students to make sure they are prepared for their next step in life. Her favorite thing about being an instructor is being a part of their journey and seeing them earn their pin at the pinning ceremony, which welcomes them into the profession.  
Benetti said she inspires her students by being positive, and supportive, listening, having fun, and using engaging activities for learning.  
Benetti started working for MCC as a Clinical Instructor in the spring of 2015 and became full-time faculty later in the fall.  
To learn more about the Registered Nursing program at MCC, visit Mohave.edu/Nursing. The college is currently enrolling students in spring and summer semesters, which begin January 17 and May 22. Tuition assistance is available. The college Call Center can be reached at 866-MOHAVECC or 866-664-2832. Anyone interested in becoming an MCC student is encouraged to fill out the free online application at Apply.Mohave.edu or visit a nearby campus for assistance.